Our laboratory is composed by specialists in diverse forensic disciplines,provided with the latest technology developed in tools, equipment and specialized software to analyze the evidence.
Evidence is processed according to international practices as in measure and comparison like analysis, everything under the exactitude of a system of chain of custody in order to guarantee reliable results in our analysis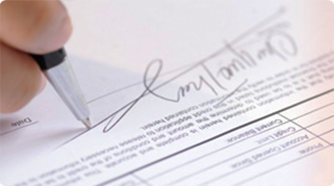 Graphology
We have our expert graphologists that assess on signatures, its authenticity, takes samples of manuscriptsand make analysis and comparisons. We have high-tech and precision equipment that allow the development of forensic collation more rigorously than traditional tools.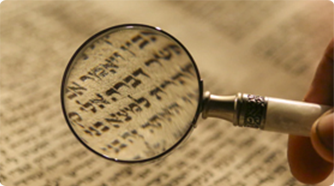 Documentology
We have equipment with the latest technology and scientific and technical experts to verify the authenticity of written documents, their origin, constitutive materials, production methods and possible handling or physical alterations. We also have video spectral comparators, UV filters and stereomicroscopes, just to mention some of the technological tools available in our laboratory.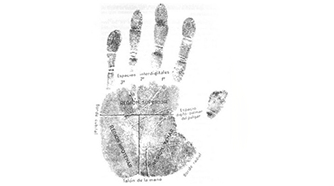 Lophoscopy
Our knowledge and experience allow us to have great skill in finding and obtaining material evidence, especially related to fingerprints and its management in different surfaces, either in the place of the fact or any evidence or support . This has given us success in the analysis, comparison and identification of false printed traces with the use of seals and other mechanisms.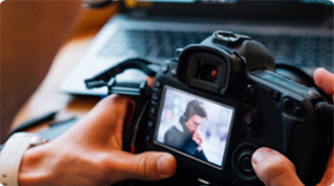 Photograph
We comprehend visual communication as the main foundation for effective investigation. With rigorous methods we develop photographic documentation or video from the scene of the findings, from the facts and in every circumstance in which the evidence is set. In the laboratory we record the processes by expert forensic specialists , structuring the evidence in interdisciplinary demonstrative evidence and we support the result in court hearings and trials.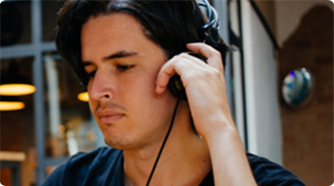 Forensic Acoustics
Forensic experts rule and testify on topics such as voice identification, study records voice manipulation, editing and alteration of the audio signal and identify the sources of the sound. We have technological tools to analyze, collate and compare digital evidence to identify the content in the audio or the video by quality processes, forensic techniques and technological tools applied by our specialists to recovering, presenting and refuting facts in a dispute.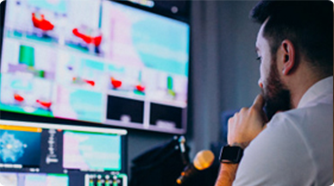 Audio and Video Analysis
We know the importance that today the multimedia media has as evidence., Massive creating sources of digital files, photos , videos and audios are analyzed in our laboratories with the latest technology and specialized software operated by experts duly accredited by private and state entities . Our experience and high level of technical analysis will provide the necessary help to verify or set aside the authenticity of digital material under study.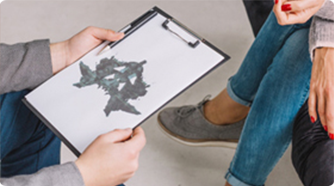 Forensic psychiatry
Our experts apply the forensic psychiatry to the law in order to establish the skills, abilities or mental illness of a person when an event is subject to any legal basis. In criminal cases it plays a specific role in the assessment of competence and danger from a defendant. Our specialized assessments are useful also in cases of labor, civil and administrative law. To build an specialized report or to make a critical analysis of the opinions submitted by the counterparty based on our processes and experience, reinforces the legal strategies of our clients.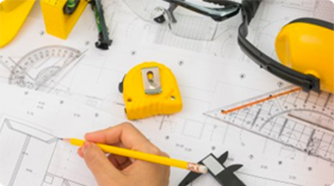 Architecture, Topography and Forensics Civil Engineering
Professional experts and researchers deal with the issue of technical concepts about the controversy in their specialty. For this, our team conducts studies on civil engineering projects, infrastructure, material supply, technical analysis of recruitment processes, the quantity of constructions, market prices and everything related to the subject. We prepare specialized reports and support our work before authorities to confirm or refute facts.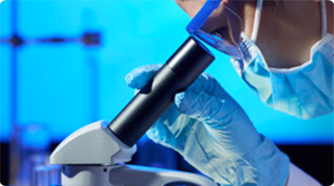 Physicochemical Analysis
The handling of biological evidence is a challenge for forensic science. That is why our laboratory, through strategic alliances with laboratories in various universities nationwide and abroad provides services for collecting, preserving and transporting EMP, for the evidence of biological nature to be analyzed by them.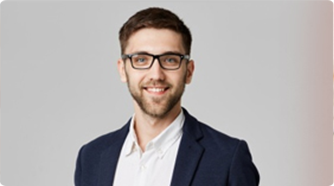 Specialized professionals
We have the best specialized professionals in different areas and technics with experience in court cases, evidence collection, analysis and reporting, based on expert opinions. Our experts have been trained to testify at hearings, they get prepared to present their reports as a solidly evidence for trials before any authority.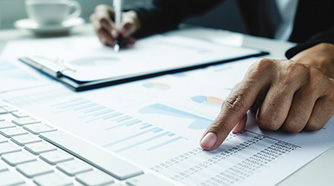 Forensic audit
Are objective of study by our experts in forensics the audit fraud and corporative unfaithfulness, cover up information, falsification of accountant records and heritage hidden. They obtain the evidence, secure it and present it in order to confirm or refute facts. The intelligent processing information tools allow us to make an efficient and fast analysis in high volumes of accounting and general information.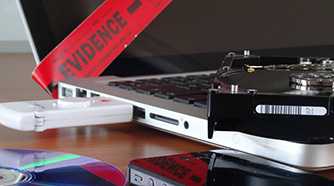 Forensic IT
Our laboratory is full provided with the latest technology developed in forensic issues and it allow us to acquire, process and analyze digital evidence, useful techniques to discover and present evidence to prove or refute a fact in a dispute. All the above under the national and international regulation approved by the scientific community preserving authenticity and integrity of the digital evidence to be presented before authorities in case of need.
Our objective is to help you in making decisions under critical circumstances or in designing an strategy to give solutions to the challenges you or your Company are facing with.